PROFILE
Greeting from the Representative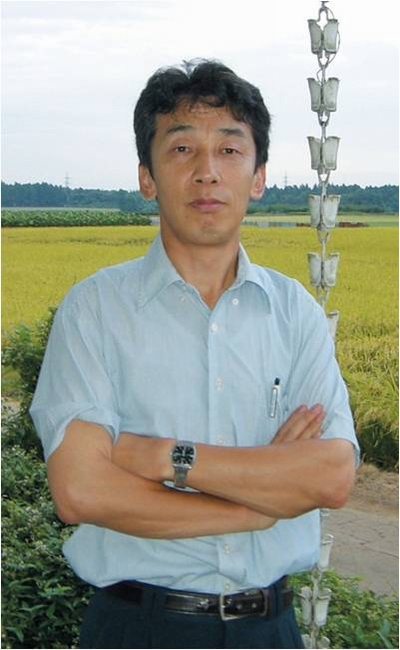 Microphase Co., Ltd. is a venture company specializing in research and development of nanotechnology and it was launched in the University of Tsukuba.

We established the company with the motto "Useful research and development".

"Nanotechnology" and "research and development" sound good, but many people think they are not instantly useful. If we continue research and development which responds to the needs of customers and society, however, they will eventually be a part of useful products even though they are only seeds at this point.

The role of Microphase Co., Ltd. is to make things that will happen "eventually in the long run" into those that will happen "in the near future".

We are committed to thoroughly understanding the goals and demands of our customers and actively suggesting the quickest ways for them to achieve their goals. Rather than just using the abilities we have accumulated, we are conducting our operations while acquiring new abilities and knowledge through new efforts.

We would like to build a business that allows our customers to conveniently carry out research and development in the nanotechnology, energy, and environment fields. We welcome inquiries about our business.


Keishin Ota, Chief Executive Officer, Ph.D
Company Overview
Company Name
Microphase Co., Ltd.
Established
December 20, 1999
Capital
10 million yen
Representative
Keishin OTA, Chief Executive Officer
Address

Head Office:1-29-38 Matsushiro, Tsukuba-city, Ibaraki
Business Office:1147-9 Onigakubo, Tsukuba-city, Ibaraki
December 1999
Established
June 2002
Certified as a venture company launched in the University of Tsukuba
March 2003
"Carbon nanotube liquid-phase synthesis system" was selected as a consigned development project of the Japan Science and Technology Agency
April 2004
Certified in the Law concerning Measures for the Promotion of Creative Business Activities of Small and Medium Enterprises
June 2004
Adopted as Ibaraki Prefecture's support project for creative businesses, research, and development
May 2006
"Carbon coating of metal separators for fuel cells" was adopted as a grant project for commercialization by the New Energy and Industrial Technology Development Organization of Japan
December 2008
"Investigation and research concerning CO2 reduction technologies in the process of carbonizing wood waste" was adopted as an eco-innovation promotion project of the New Energy and Industrial Technology Development Organization of Japan
March 2011
Cooperation research with Tonomura FIRST project on new electron holography
July 2012
"Enhanced durability of super-hard alloys by adding nanocarbon materials" was certified as a highly-developed technology in the manufacturing companies of Japan
Press about the Representative
Semiconductor FPD World [2007.10]